Our Cosmetic Dentistry Services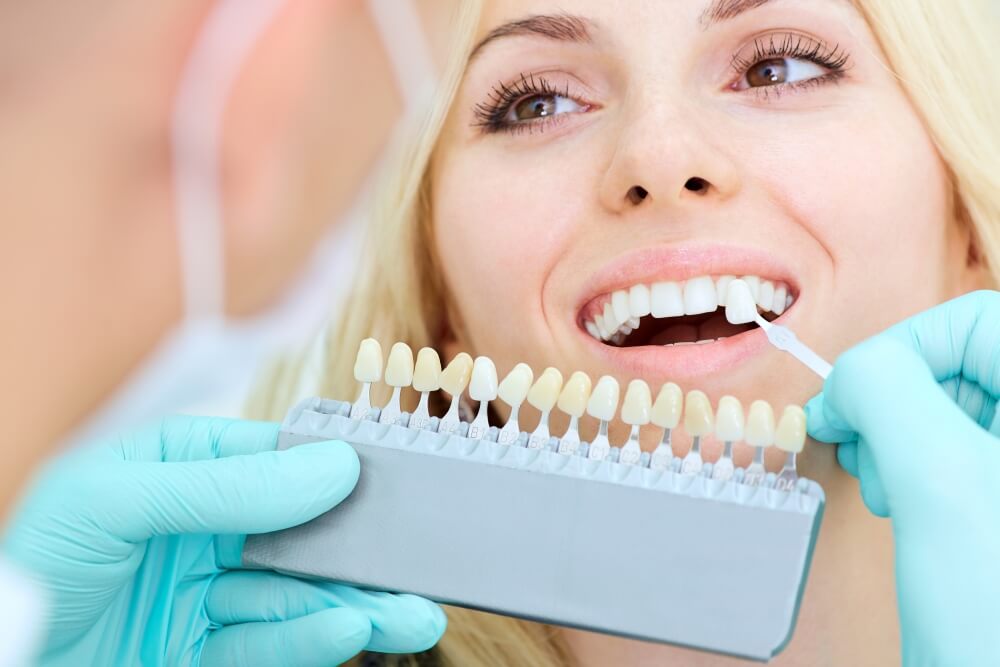 A Range Of Cosmetic Treatments
Here at Andrew House Dental Practice, we understand the benefits that a perfect smile can bring. Whether this be increased confidence or achieving healthier looking teeth, we know how important these are to our clients. This is why we are pleased to be able to offer you our fantastic range of cosmetic treatments.
With so many great services on offer, we thought that we would dedicate this blog post to explaining some of our most popular cosmetic treatments in more detail. If a cosmetic dentistry service is something that you are considering, we implore you to check out the information below:
Teeth Whitening
As well as being our most popular cosmetic dentistry service, teeth whitening is also the simplest. We have a state of the art teeth whitening system that is gentle and safe for your teeth, all whilst providing long lasting results.
The bulk of this treatment will be completed in our practice with you then being able to complete it in the comfort of your home. Results typically take three weeks to a month to appear but once the treatment is finished, you will have a brighter, whiter smile.
Veneers
If you desire straighter and more even teeth, our veneers service could be exactly what you are looking for. Veneers work by sitting on the surface of your teeth, allowing them to conceal any imperfections that are currently present. We use the very best veneers, which are made from porcelain, so you can be sure that what you'll be receiving is of the highest quality.
Bonding
Our bonding techniques are used to fix fractures or to close gaps between teeth. Bonding works by joining a filling material, which matches your teeth's colour, to teeth that are currently fractured, separated by a gap, etc. This treatment is extremely affordable and one that we highly recommend.
Braces
We also offer discrete cosmetic braces to help you achieve a fantastic straight smile. These braces are designed to fit your teeth and can be removed when needed, meaning that if you are leaving the house for a couple of hours, you can take them out and pop them back in when you return home.
Get In Touch
If you found this blog helpful and are considering a cosmetic dentistry service, please contact us today and we will provide you with all the information you need to make an informed decision. We also offer free, no obligation quotes so there is no pressure at all if you decide not to proceed. We look forward to hearing from and hopefully being of service to you.