Caring For Your Child's First Teeth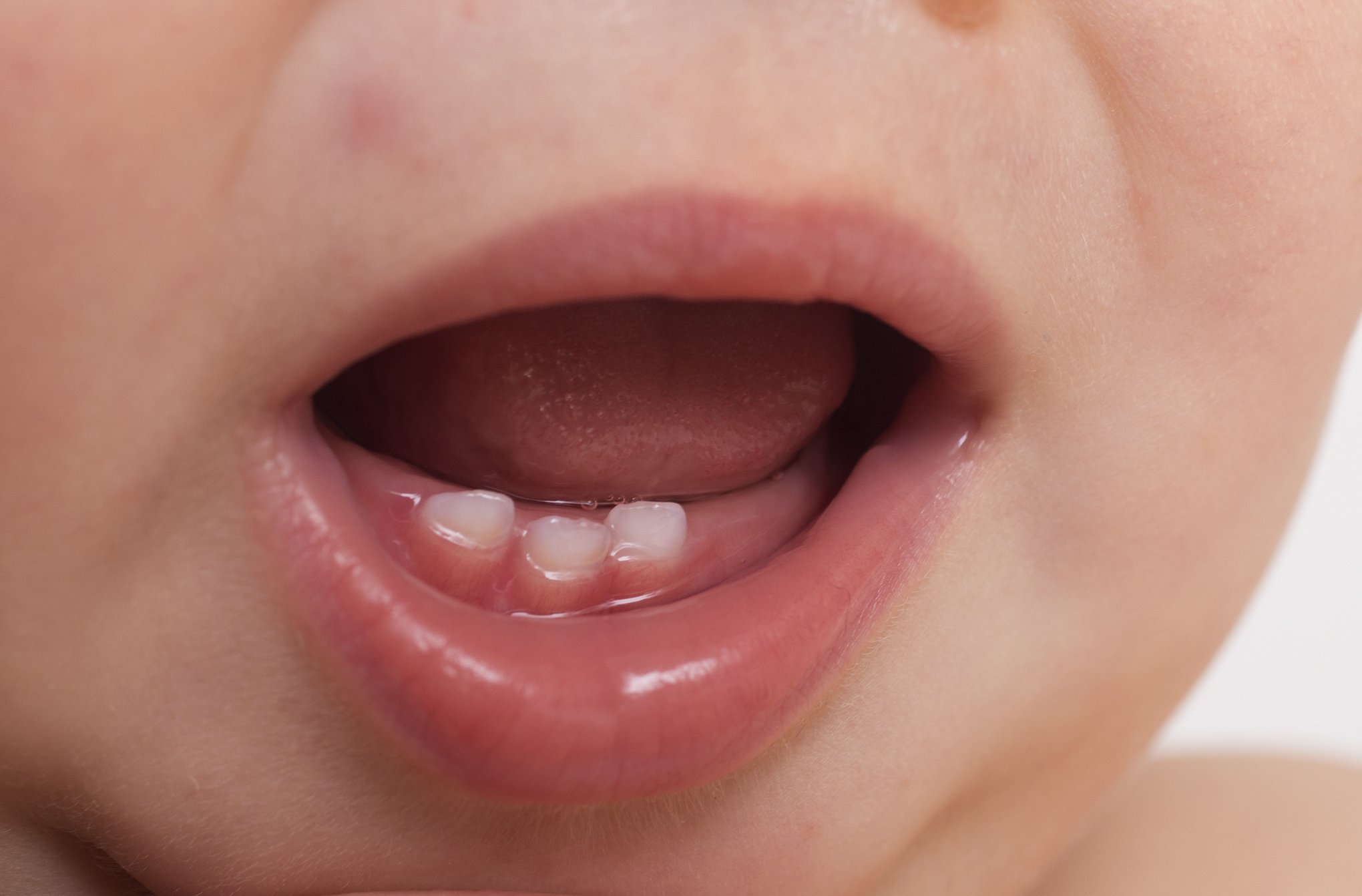 Seeing your child's first teeth is an exciting milestone and we want to help you look after them from the moment they are through. Here some answers to common questions that we at Andrew House Dental Practice have compiled:
When will my baby's teeth start coming through?
Your baby's first tooth will usually appear around 6 months, they should have all their teeth by about 2 and a half years old. They will have 20.
When should I start cleaning my child's first teeth?
As soon as you can see them! Start with a smear of toothpaste on a soft brush or some gauze around your finger. Get you baby into the habit of brushing once in the day and again before bedtime.
When should I introduce a feeding cup?
Ideally from 4 months. Put only milk or water in it and avoid sweet drinks like juice and squash. Feeding cups reduce the amount of time that liquids are in contact with the teeth and reduce the risk of tooth decay.
When should I take my child to the dentist?
Take them with you when you go. This will get them used to the sights and smells and they can have a ride in the chair and a sticker! Make the visit fun and this will help when they come to have a check-up.
Contact Us
At Andrew House Dental Practice, we want to look after your children's teeth for life. We offer free NHS treatment to children and would love to see the whole family. Our experienced professionals can make the first visit fun and relaxed and this will help encourage visits in the future.
We have been looking after families for over 60 years and we have some great reviews for you to read on our website. Give us a call on 01732 353358 or contact us us on our website to book an appointment today. We hope to see you soon.