How To Get The Perfect Smile For Your Wedding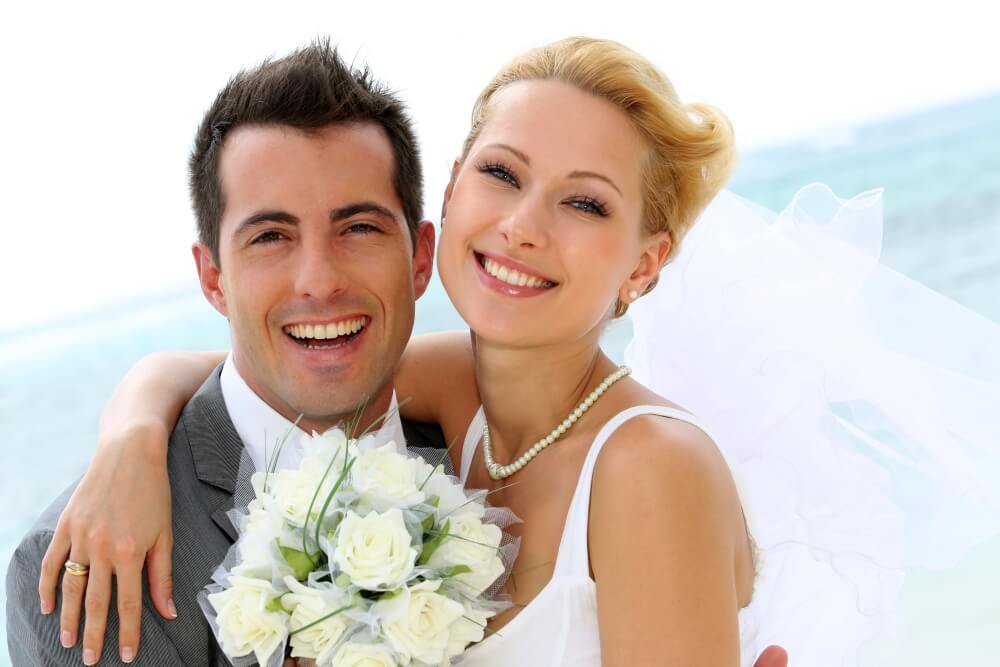 The Very Best Smile For Your Big Day
Your wedding day is something that you will always remember, being surrounded by friends and family, a great atmosphere and most importantly, the bond between you and your partner being formally recognised. No two weddings are the same but something that can always be guaranteed is smiles, and a lot of them.
This is where we at Andrew House Dental Practice come in. We can provide you with a range of fantastic wedding dental packages to ensure that your teeth are looking their best when it comes to the day of your wedding.
Our team have great attention to detail and are thoroughly experienced in ensuring that your teeth get the care they need. So, if you decide to let us help make your big day that extra bit special, you can rest assured that you are in good hands.
Our Wedding Dental Packages
As mentioned above, we at Andrew House Dental Practice have a variety of wedding dental packages to choose from. These range from teeth whitening sessions for one, all the way up to teeth straightening treatments for the bride and groom.
We are also proud to say that we offer facial rejuvenation treatments for lines and wrinkles too. These help to keep your face looking just as fresh as your teeth, allowing you to feel at your best.
It should be noted that for maximum benefit, cosmetic treatments need to be planned for effectively. Our team will help you every step of the way with this, providing you with a multitude of options so that we can find a plan that suits you.
Get In Touch
If your wedding is coming up and you are interested in this service then please don't hesitate to contact us. One of our friendly team members will then get back to you with all the information you need to make an informed decision. We will also provide you with a free, no obligation quote so there is no pressure at all if you decide not to proceed.