What is Short Term Orthodontics?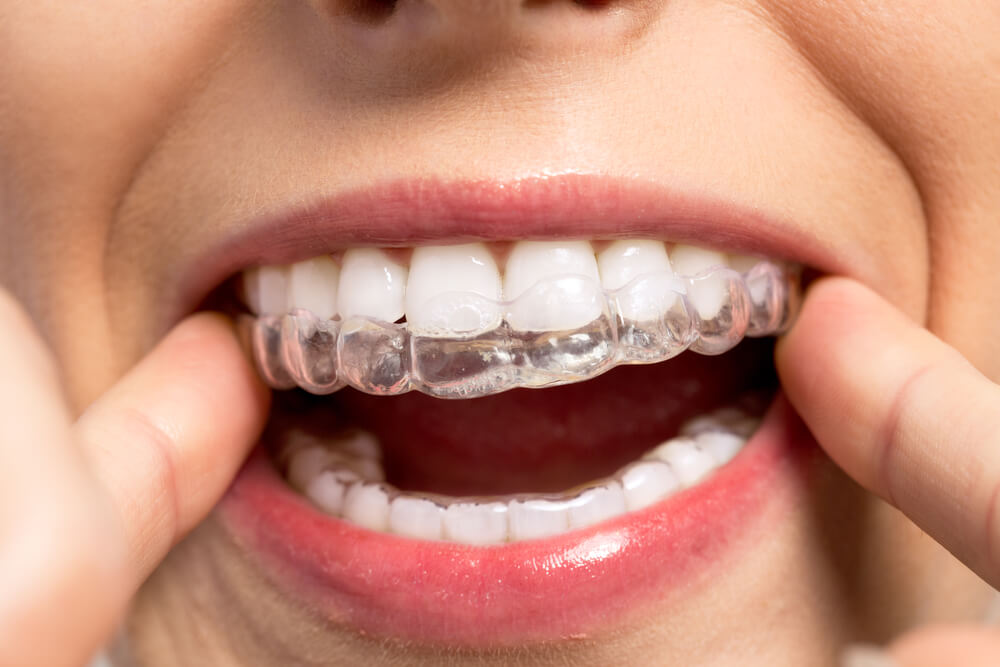 Many people think that because they missed out on braces when they were younger that they have to live with their crooked teeth. This isn't true!
Teeth can be straightened at any age with Short Term Orthodontics. It is never to late to get the smile you have always dreamed of and it isn't as expensive as you think.
Short Term Orthodontics (or STO) is a treatment mainly aimed at adults who have minor to moderate crowding and would like to improve the appearance of their teeth without having to go through a long comprehensive orthodontic treatment.
These types of braces mainly focus on moving your front 6 to 8 teeth. The aim is to level and align your front teeth, in the same way as teeth are levelled and aligned with conventional orthodontics. This can be completed by using clear fixed brackets and wires on the teeth or by using clear aligners to move the teeth.
These treatments usually take between 4 to 9 months to complete (depending on the severity of your crowding), with an average of 6 months. Unfortunately, not everyone is suitable and depending on the severity of your problem you may need to be referred to a specialist.
Short Term Orthodontics is a very conservative treatment which is very beneficial to the patient. For many years, patients who wanted to realign their front teeth had to go through invasive procedures like crowns and veneers. Healthy tooth structure was often removed to allow the placement of these restorations which could occasionally lead to other issues down the line.
At Andrew House Dental Practice, we offer free consultations if you are thinking of having the treatment. The costs are fully inclusive of all the appointments and we will whiten your teeth for free once they are in the right position to give your new smile that "wow" factor. Contact us today to find out more.